Prof. Dr. Guido Salvaneschi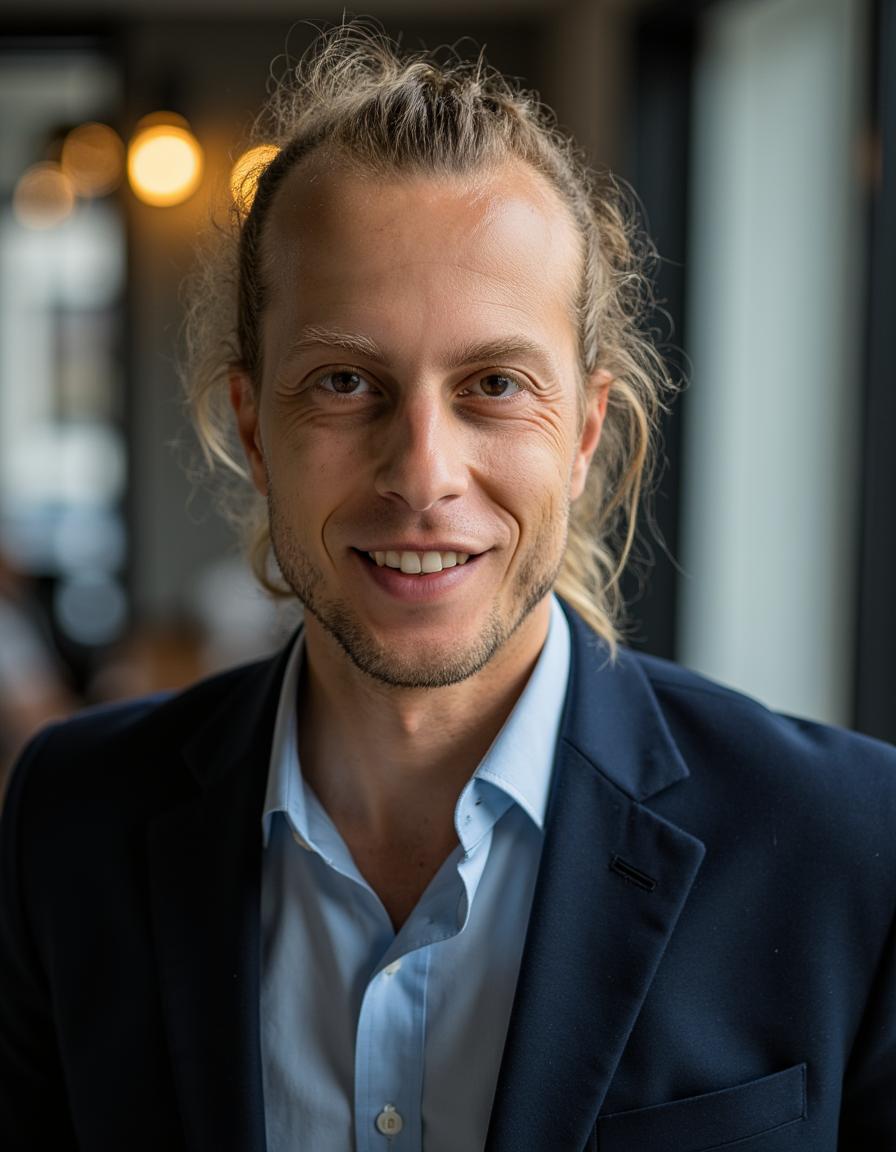 I'm a (tenured) Associate Professor at the University of St.Gallen from September 2020. Before, I have been an assistant professor at TU Darmstadt, where I led the Reactive Software Systems group.
Recent Committees (Selected)
Reviewer for Journals
IEEE Transactions on Software Engineering (TSE)
ACM Transactions on Software Engineering and Methodology (TOSEM)
Springer International Journal on Very Large Data Bases (VLDB)
Elsevier Journal of Systems and Software (JSS)
Elsevier Science of Computer Programming
IEEE Transactions on Computers
Elsevier Journal of Computer Languages
Elsevier Knowledge-based Engineering
IEEE Internet Computing
ACM Transactions on Autonomous and Adaptive Systems (TAAS)
Springer Empirical Software Engineering
Elsevier Information and Software Technology
Elsevier Pervasive and Mobile Computing
LNCS Transactions on Aspect-Oriented Software Development
Organization of Scientific Events
The ACM DEBS'19 conference (with Boris Koldehofe)
Dagstuhl Seminar "Programming Languages for Distributed Systems and Distributed Data Management" (19442), 2019
NII Shonan Meeting on "Programming Languages for Distributed Systems", 2019
REBLS workshop series at Splash: REBLS'21,'20,'19,'18,'17,'16,'15,'14,REM'13
COP'16 workshop at ECOOP
Short Bio
I got my PhD from Dipartimento di Elettronica e Informazione at Politecnico di Milano, under the supervision of Prof. Carlo Ghezzi. My doctoral dissertation focuses on context-oriented programming and language-level techniques for adaptive software.Visiting Ph.D. student, Fall 2011, Massachusetts Institute of Technology, Computer Science and Artificial Intelligence Laboratory, Supervisor: Prof. Barbara Liskov. Visiting Ph.D. student, Spring 2011, Technical University of Darmstadt, Computer Engineering Department, Supervisor: Prof. Mira Mezini. I've been an assistant professor at TU Darmstadt until fall 2020.
Publications
OOPSLA


Handling Bidirectional Control Flow

Proceedings of the ACM on Programming Languages 4 (OOPSLA), 2020

ISSTA


A Programming Model for Semi-Implicit Parallelization of Static Analyses

In Proceedings of the 29th ACM SIGSOFT International Symposium on Software Testing and Analysis, ISSTA, 2020

ECOOP


How to Avoid Making a Billion-Dollar Mistake: Type-Safe Data Plane Programming with SafeP4

In Proceedings of the 33rd European Conference on Object-Oriented Programming (ECOOP), Leibniz International Proceedings in Informatics (LIPIcs), 2019

CoRR


Type-safe, Polyvariadic Event Correlation

arXiv, 2019

FAS*W


On Context-Orientation in Aggregate Programming

In Proceedings of the 2019 IEEE 4th International Workshops on Foundations and Applications of Self* Systems, FAS*W, 2019

SOAP


Lattice Based Modularization of Static Analyses

In Companion Proceedings for the ISSTA/ECOOP 2018 Workshops, ISSTA/ECOOP Companion, 2018

DEBS


Multimodal Complex Event Processing on Mobile Devices

In Proceedings of the 12th ACM International Conference on Distributed and Event-Based Systems, DEBS, 2018

TSE


On the Semantics of Distributed Reactive Programming: The Cost of Consistency

IEEE Transactions on Software Engineering 44 (7), 2018

PASS


Towards Safe Modular Composition of Network Functions

In Companion Proceedings for the 2nd International Conference on Art, Science, and Engineering of Programming, ‹Programming› Companion, 2018

PLDI


Accepting Blame for Safe Tunneled Exceptions

In Proceedings of the 37th ACM SIGPLAN Conference on Programming Language Design and Implementation, PLDI, 2016

CoRR


Context-Oriented Programming: A Programming Paradigm for Autonomic Systems

arXiv, 2011

Metrics of Software Security

In Encyclopedia of Cryptography and Security, 2nd Ed, 2011

FASE


Automatic Cross Validation of Multiple Specifications: A Case Study

In Proceedings of the 13th International Conference on Fundamental Approaches to Software Engineering, FASE, 2010